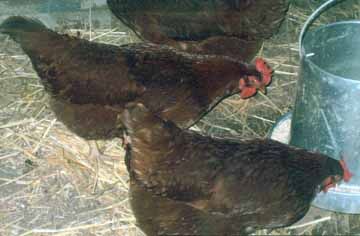 These guys are also an important resident of your mini farm. If you maintain 3 to 5 of these red chickens, all of your egg needs will be met. They also love to scratch around in your freshly plowed garden and eat grub worms. Also their droppings make great fertilizer for your vegetables.
This space will soon have some pictures and text describing our latest garden.
Back
Harvest the Sea

Sailboats are forever! We bought this sailboat new in 1978 (32 years ago!) and it still looks and functions like new. The sails and rigging are original. It is trailerable and inexpensive to maintain. The boat is classified as a pocket cruiser because it has everything necessary to live aboard and is seaworthy. It was built by Capital Yachts of California and is a 24 foot Neptune.
Here is some of the bounty of the sea. From left to right are a
Bonita
, a Barracuda and a
Pacific Lobster
. Note that lobster on the pacific coast do not have claws, and that
Barracuda
in the pacific ocean are not junk fish and are good to eat. While a sailboat is not the ideal fishing boat, it is good for the environment and costs nothing to operate. You find yourself doing a lot of trolling on the way to your favorite fishing spot.
The sun sets in the ocean on the west coast and is spectacular.
Back
Note Cards
This is a picture of the ceramic gift boxes holding 6 note cards each on display at a craft fair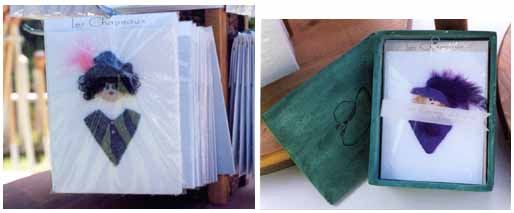 The cards are individually wrapped in clear plastic.
Email us
back
Low Voltage Spot Lights
Each rafter in our guest room has a steel cable running the full length.The cables are alternately connected to the plus and minus output of a Malibu lighting transformer. The lights can be hung from any two rafters in the room to supply the light as required. Our transformer supports 6 lamps at 20 watts each placed anywhere on the cable system.